IFCCI is organising a Webinar on discussing top 5 Concerns of the Industry amidst COVID-19 situation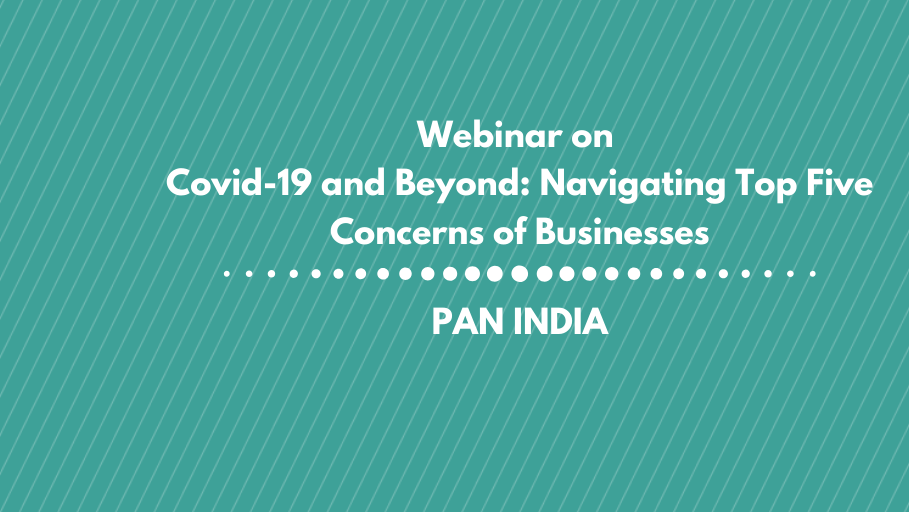 Indo-French Chamber of Commerce and Industry
(in association with PSA)
invites you for a Webinar on
COVID-19 and Beyond: Navigating Top Five Concerns of Businesses
as per the following schedule:
Date: Tuesday, 28th April 2020
Time: 3:00 p.m. to 4:30 p.m.
moderated by
Ms. Priti Suri, Founder and Managing Partner, PSA

Background:
While health organizations and nations work round the clock to contain Coronavirus, everyone continues to experience in real time with far-reaching implications unknown in the present century on businesses, the financial markets and personal lives. As India edges forward in Lockdown 2.0, the ravage of the pandemic has taken a toll everywhere – be it top corporations, small businesses, professionals, labor, those engaged in manufacturing or service industries. One thing is clear: recession is here and it is real.
As and when the lockdown is lifted, India Inc. will have many things to battle with. What are the top five common concerns of CEOs?
Contractual Considerations
Workforce Rationalization
Payment Collections
Demand/Supply issues
Data Privacy & Cybersecurity
The objective of the Webinar is to discuss top five concerns of the Industry amidst COVID-19 situation.
Program:
3:00 p.m. to 3:05 p.m. - Welcome Address by Ms. Payal S Kanwar, Director General, IFCCI
3:05 p.m. - 3:30 p.m. - Presentation by Ms. Priti Suri, Founder and Managing Partner, PSA
3:30 p.m. - 3:45 p.m. - Observations by Mr. Sameer Chugh, General Counsel, Bharti Airtel
3:45 p.m. - 4:28 p.m. - Interaction with Participants
4:28 p.m. to 4:30 p.m. - Vote of Thanks by IFCCI
No Participation Fee
Webinar link will be shared upon receiving your confirmation
RSVP: aarushi.gautam(@)ifcci.org.in
PSA