IFCCI is organizing a webinar on "Sustainable Manufacturing in India" on Thursday, 24th June 2021.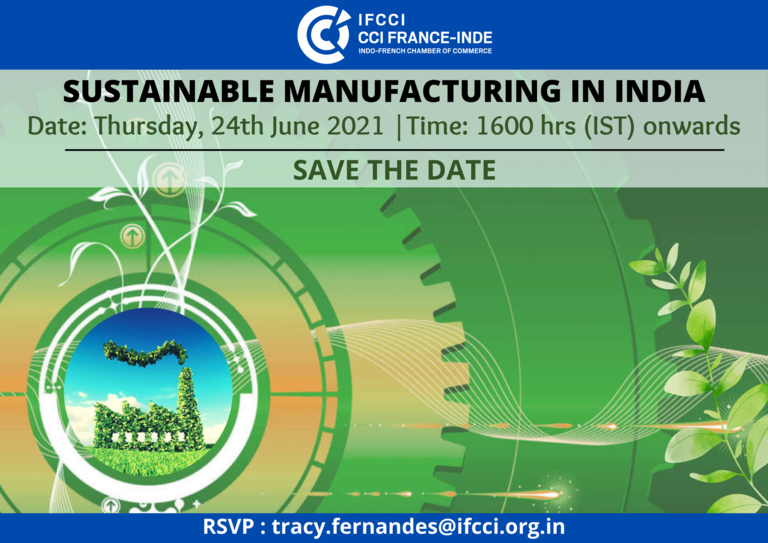 Sustainable manufacturing (SM) is the creation of manufactured products through economically-sound processes that minimize negative environmental impacts while conserving energy and natural resources. It also enhances employee, community and product safety. Within the broad field of sustainability, the concept of SM is gaining increasing attention in the research community and has moved beyond it to gain wide acceptance in business and especially in industry.
Sustainability is a global challenge being faced by all Corporates and Governments across the world. To address them every industry is taking measures. With strong linkages being established between Sustainability and growth, shareholders and the investment community are emphasizing the need to invest in companies that are sustainable and socially responsible.
Appended are the details of the event:
Date: Thursday, 24th June 2021
Time: 1600 hours onwards
RSVP : Click Here
For sponsorship queries, please feel free to connect with Tracy Fernandes on tracy.fernandes(@)ifcci.org.in
Looking forward to your participation