IFCCI's is organising a Meeting with Mr. Arun Singhal, CEO, FSSAI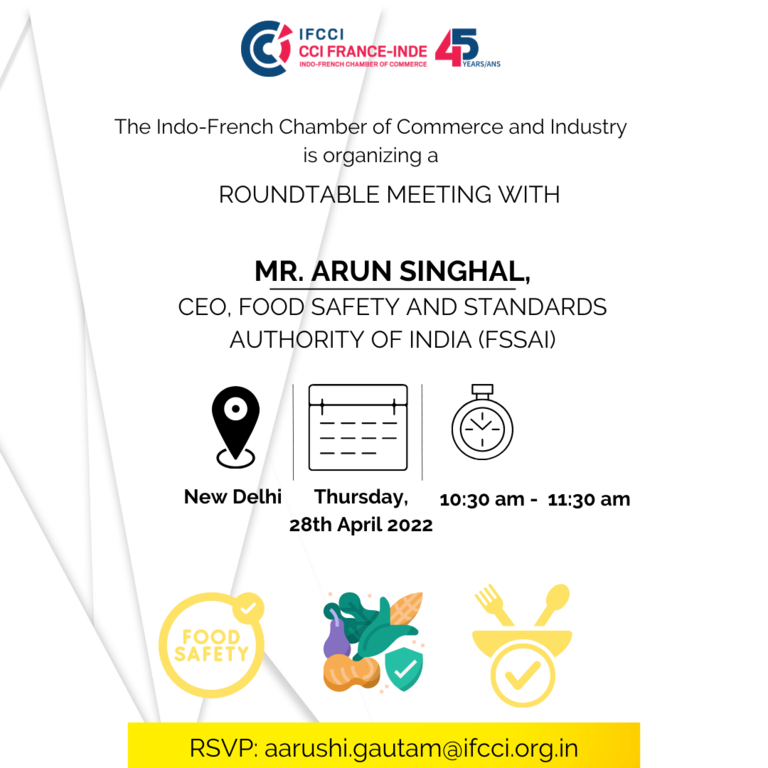 IFCCI's is organising a meeting on
Thursday, 28th April 2022
from 10:30 am to 11:30 am at FSSAI office, New Delhi.
The objective of the meeting will be to discuss FSSAI Regulations that are of interest to the French companies in India, to better understand the various regulations governing the food industry and to share the challenges and issues that French companies face.
No participation fees.
We look forward to welcoming you.