IFCCI Logistics and Supply Chain Committee is organizing a networking session for the Supply Chain Heads on 20th September 2023.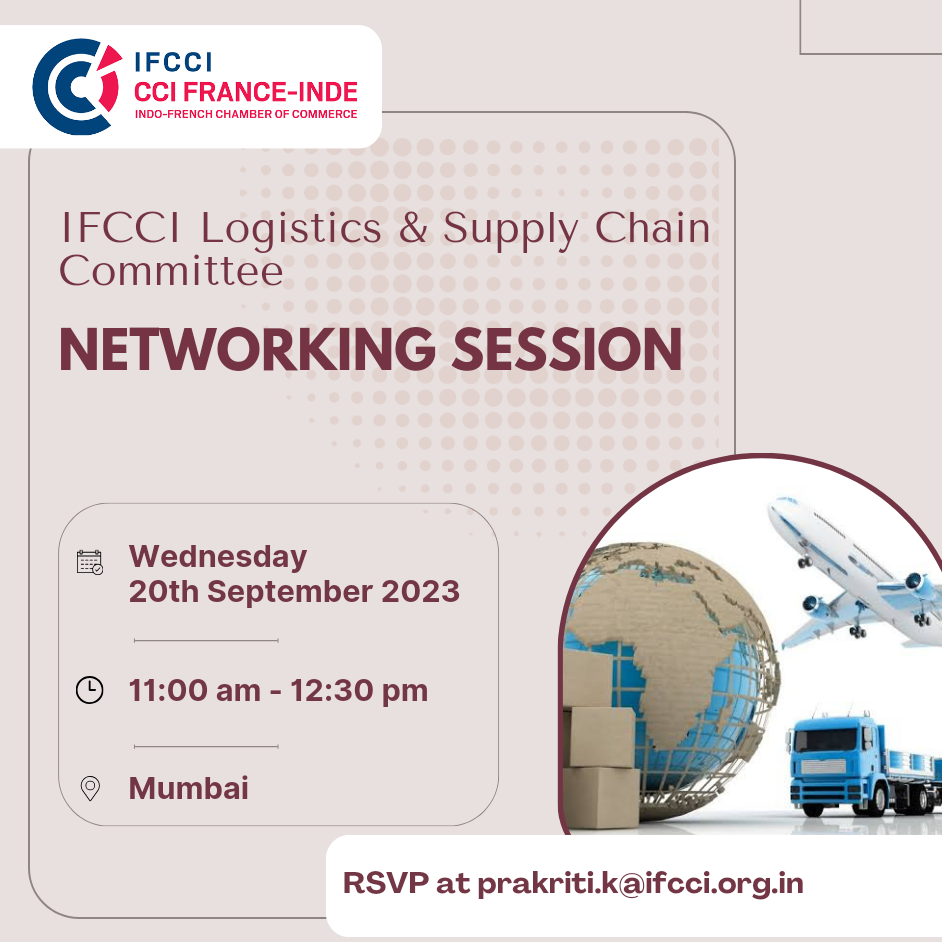 The Logistics & Supply Chain Committee of
the Indo-French Chamber of Commerce & Industry (IFCCI)
is organizing a
Networking Session for the Supply Chain Heads
on
Day & Date: Wednesday, 20th September 2023
Time: 11:00 am to 12:30 pm
Venue: Mumbai

The networking session is inviting Supply Chain heads of top French and Indian companies in India to discuss best practices, Industry voices and similar challenges faced by the industry which could be taken up at the advocacy level by the Committee.

This event is open only to IFCCI members in the Supply Chain sector.
Prior Registration is mandatory | Participation upon confirmation only
For more information, please write to prakriti.k(@)ifcci.org.in
Looking forward to your participation!