IFCCI HR Committee meeting: Building Capability of HR Professionals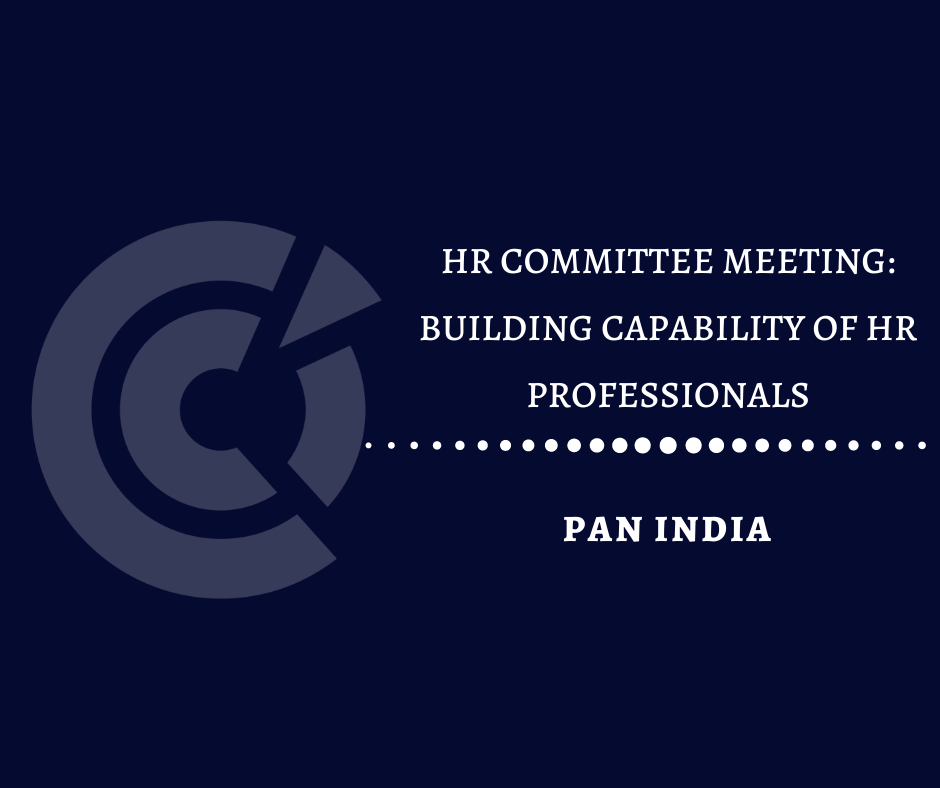 IFCCI is organising the next HR Committee meeting of the FY 2020-2021
The committee meeting will include a session on
"Building capability of HR Professionals"
Speakers:
1. Tarandeep Singh- CEO, Asia Pacific & Middle East, Aon Assessments Solutions
2. Vidya Murali- Director, Kubos
3. Swapna Desai- Head of Human Resources at BNP Paribas
Date: Friday, November 20th 2020
Time: 3 PM to 4:30 PM
RSVP: employment.service(@)ifcci.org.in
Participation restricted to HR Heads of IFCCI's member companies only
We look forward to your participation!