IFCCI is pleased to organize its first CSR Committee Meeting in August 2022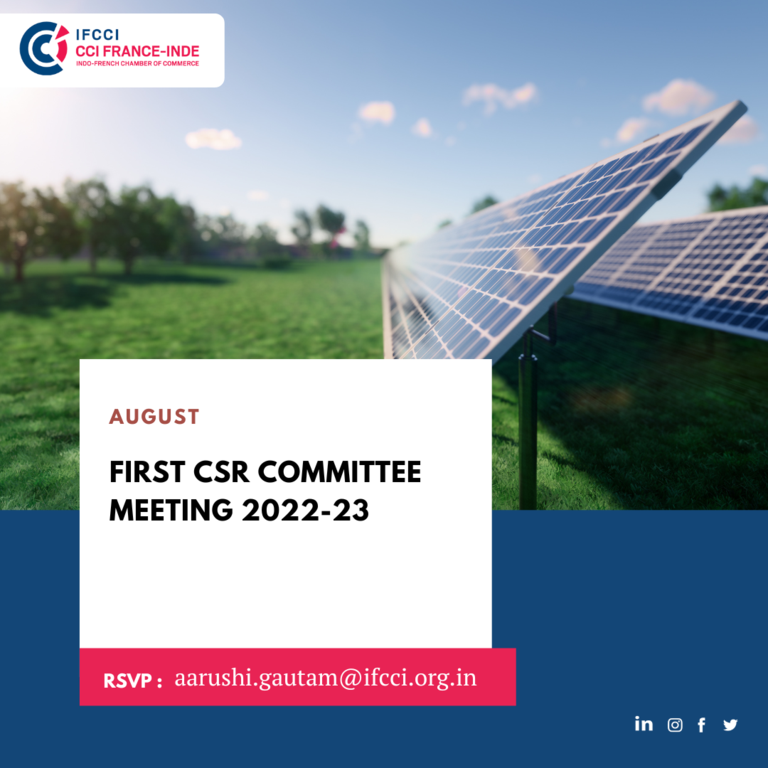 IFCCI is pleased to organize its first CSR Committee Meeting in August 2022
The objective of the Meeting is to create a common platform for CSR Heads to come together and discuss the various initiatives that can be undertaken by the Committee for the benefit of its French and Indian member companies during the course of the year.
The Committee aims to promote a culture that emphasizes and sets high standards for corporate social responsibility and the role of CSR teams of corporates, CSR foundations and non-profit organizations that are at the forefront of sustainability.
The meeting will encourage members to share their views and perspectives on the potential focus areas for the Committee for this year.
More details on date and venue will follow soon.
Interested members can send in a line of confirmation at aarushi.gautam@ifcci.org.in.
Participation restricted to CSR Heads of IFCCI's member companies only
We look forward to your participation!