IFCCI HR Committee in association with TRILEGAL invites you to a webinar on "DEMYSTIFYING THE NEW WAGE CODE"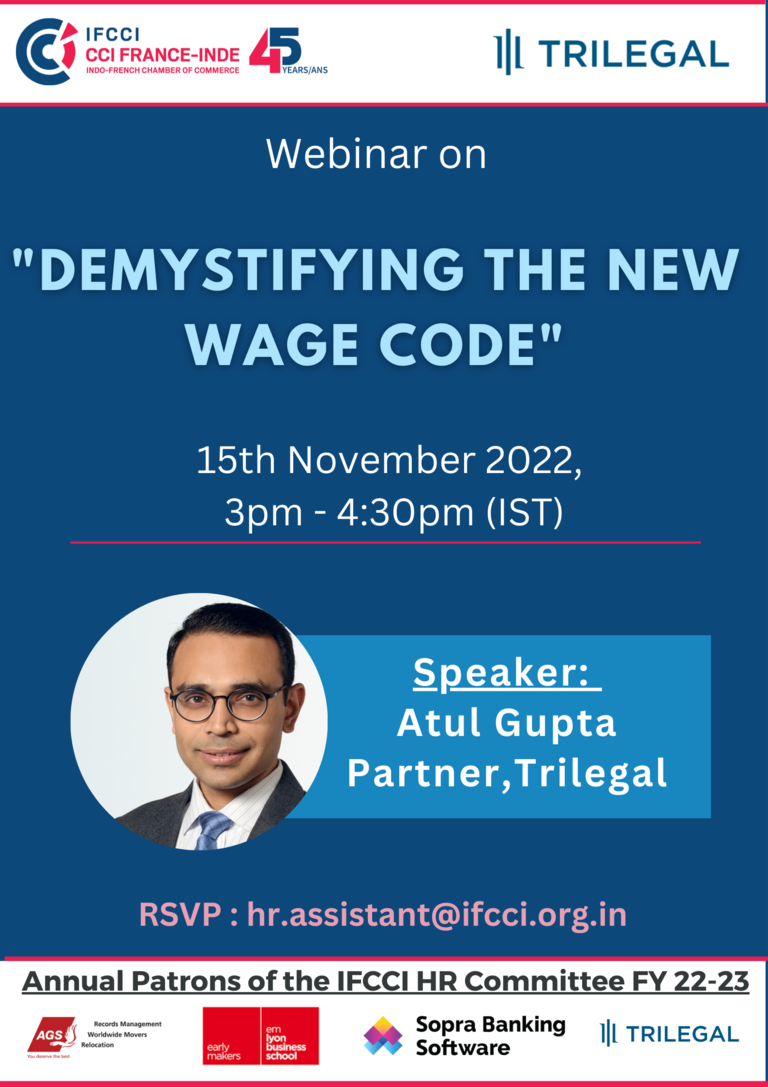 IFCCI HR Committee in association with TRILEGAL invites you to a webinar on "DEMYSTIFYING THE NEW WAGE CODE". The webinar will be held on Tuesday, 15 th November 2022 from 3.00 to 4.30 pm
The Indian Government has passed the Wage Code which consolidates four existing legislations dealing with minimum wages, payment of wages, bonus: and equal remuneration. Three other codes have also been passed and the definition of "wages" has been updated under all the codes.
This session has been designed to give participants a snapshot of new obligations under the Wage Code (including the changes to substantive legal obligations under the wage codes) and the impact of the new definition of wages.
Key aspects which will be covered during the session will include: (a) impact of the new definition of "wages" (b) applicability on provisions on deductions; (c) equal pay; (d) concept of national floor wages, etc.
Register here: Register here
Looking forward to your participation!