IFCCI in partnership with PSA is pleased to organize a session on Code on Wages which will focus on discussions towards consolidating the wide array of Labor laws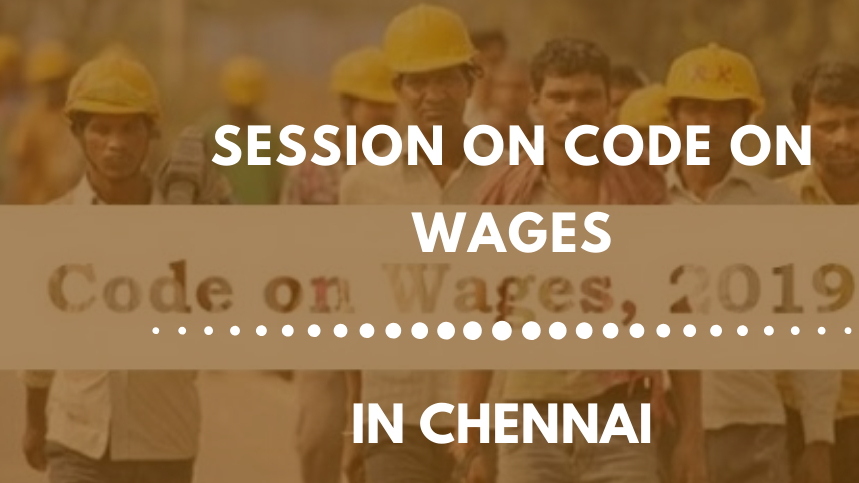 IFCCI presents a session on 'Code on Wages'
IFCCI in partnership with PSA is pleased to organize a session on Code on Wages which will focus on discussions towards consolidating the wide array of Labor laws
Date: Friday, 6th March '20
Time: 9:00 AM to 11:00 AM
Venue: Hotel Novotel, Chamiers, Chennai
"Multiplicity of labor laws continues to confound employers with varied requirements and compliances across states. The government is revisiting the existing regime to simplify, rationalise and streamline labor laws concerning remuneration, working conditions, social security and industrial relations. Code on Wages 2019 received Presidential assent on August 8, 2019 and is the first step towards consolidating the wide array of labour laws.
The Code aims at subsuming existing 4 wages related laws into one umbrella to achieve better wage rates for all sectors and ease compliance for employers.
It has garnered mixed response from stakeholders and pending its Gazette notification, organizations have kick-started impact assessment studies.
While most of the Code is consolidatory in nature, there are some far reaching changes and potential thorny issues that merit deeper dive.
Program Flow:
1. 0900 – 0930 hrs: Registration
2. 0930 – 0935 hrs: Welcome address and Introductory remark by IFCCI
3. 0935 – 1030 hrs: Session on 'Code on Wages'
4. 1030 – 1100 hrs: Q&A session
Please note this session is free for all members and Rs 500 + 18 % GST for non-members
Limited seats only
Pre-registration is mandatory
Target audience – Heads of Organizations, HR heads, Legal heads of companies.
This session is not open to companies in similar fields as that of the knowledge partner
---
RSVP: To register for this event, please write an email at bhuvaneshwari.rb(@)ifcci.org.in or call us at +91 44 45 04 22 55 / +91 44 48 59 47 10
Knowledge Partner