IFCCI is organizing a webinar on "Hydrogen Space: A Game Changer" on Thursday, 29th April 2021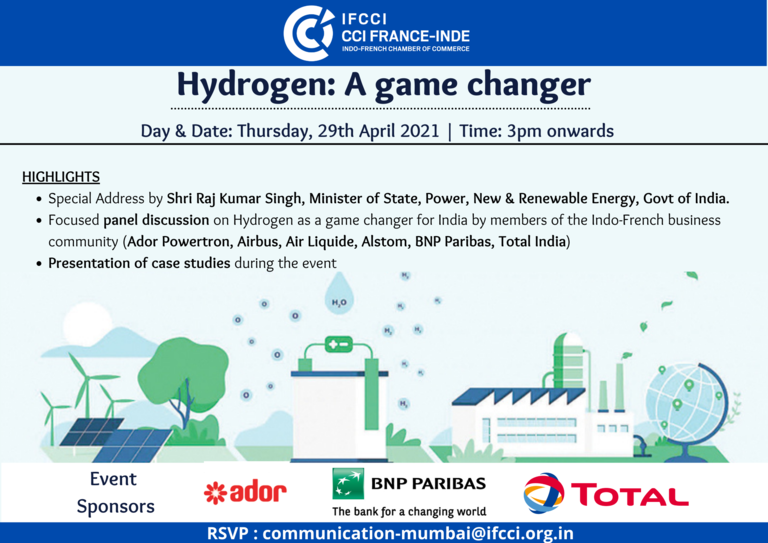 Hydrogen and energy have a long shared history – powering the first internal combustion engines over 200 years ago to becoming an integral part of the modern industry. It is potentially useful within future low-carbon energy systems. It is light, storable, energy-dense, and produces no direct emissions of pollutants or greenhouse gases. Produced from a wide variety of resources, for hydrogen to make a significant contribution to clean energy transitions, it needs to be adopted in various sectors such as aviation, transport, buildings, power generation, etc where there is a strong a need and not completely present. All these reasons, makes hydrogen a key enabler of the lowest-cost low-carbon energy system & as the future game changer in India.
Appended are the details of the event:
Date: Thursday, 29th April 2021
Time: 03:00pm - 04:30pm (IST)
PRIOR REGISTRATION is Compulsory
RSVP Link : Click Here
NO REGISTRATION FEE!!
Please feel free to forward this message to your network/friends/colleagues who may be interested in attending this online event!
For any queries, please feel free to connect with Tracy Fernandes on tracy.fernandes(@)ifcci.org.in
Looking forward to your participation!