Event report • Webinar • Committee
PAN India : Webinar: Energy Companies- How to prepare after the Lockdown
Indo-French Chamber of Commerce and Industry organized a Webinar under the aegis of IFCCI Energy Committee in association with Trilegal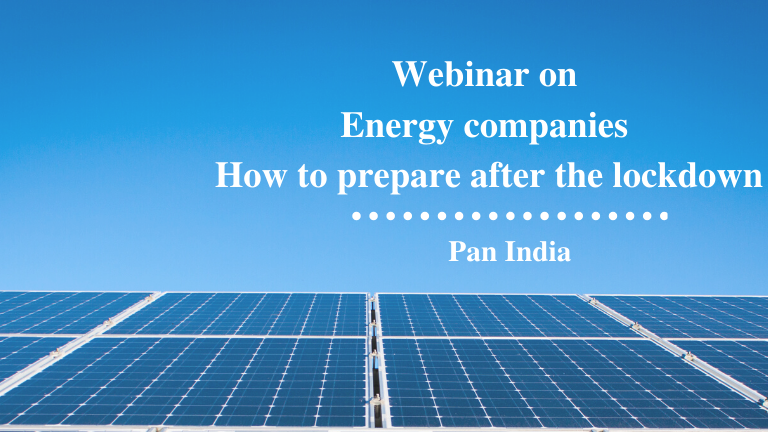 Download a copy of this event coverage
The session opened with a welcome address by Ms. Rishika Roy, Head-Committees & Events (North).

Addressing in his keynote speech, Mr. Sylvain Martino, Chairman, IFCCI E&U Committee and CEO, Citelum India briefed participants about the current situation and the impact of the pandemic on the Energy sector.
Our Knowledge Partner Trilegal, shared an overview on how to prepare after the lockdown and current situation and best practices to be followed by Energy companies.

The speakers from Trilegal, Mr. Neeraj Menon, Partner, Energy and Infrastructure and Mr. Gautam Chabra, Counsel, Energy and Infrastructure highlighted the following significant points to be taken into consideration.
Force majeure and frustration of the contract
Energy generation, transmission and distribution as an essential services
Problems faced by Energy sector due to local government intervention, work from home policy, demarcation of containment and non containment zone.
Advice to all the companies to find amicable solutions and share the pain in equal measures
Over 50 participants joined the Session which concluded with an interactive Q&A Session.