IFCCI is organising its flagship Annual General Meeting (AGM) on Thursday, 16th September 2022. This AGM will be special as it is the 45th Edition.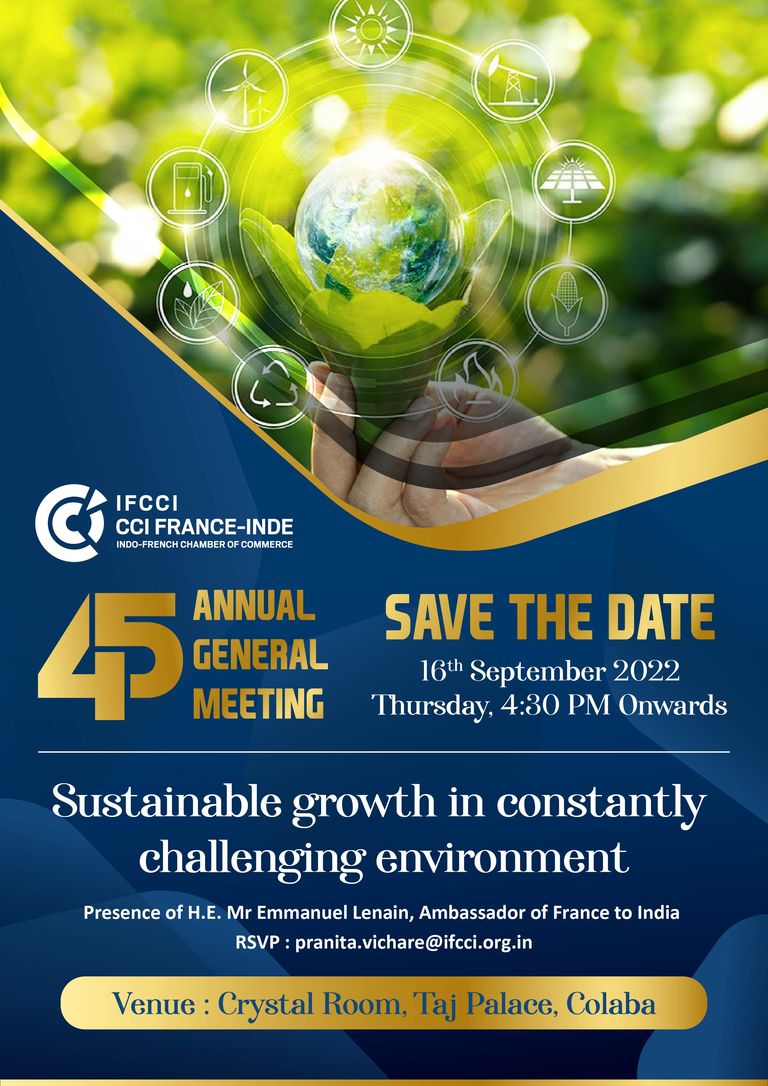 To celebrate the 45th year and the successful existence of the chamber we will be inviting our founding members: Mahindra, Godrej and Tata* H. E. Mr Emmanuel Lenain, the Ambassador of France to India has also confirmed his presence.
Each year, we have a theme around which we base our leadership discussions. This year's theme is 'Sustainable growth in constantly challenging environment' which will revolve around how leaders are envisioning growth and meeting their sustainable goals in a challenging and complex business environment.
Details of the AGM are appended below :
Date: Friday, 16th September 2022
Timings: 4:30pm onwards
Venue: Crystal Room, Taj Mahal Palace, Colaba, Mumbai
Request you to kindly RSVP to communication-mumbai(@)ifcci.org.in
Please note: Registration for this event is open to MEMBERS ONLY. Kindly block your calendar for the same or alternatively depute someone to be available for this event.
We look forward to welcoming you to the IFCCI's AGM.